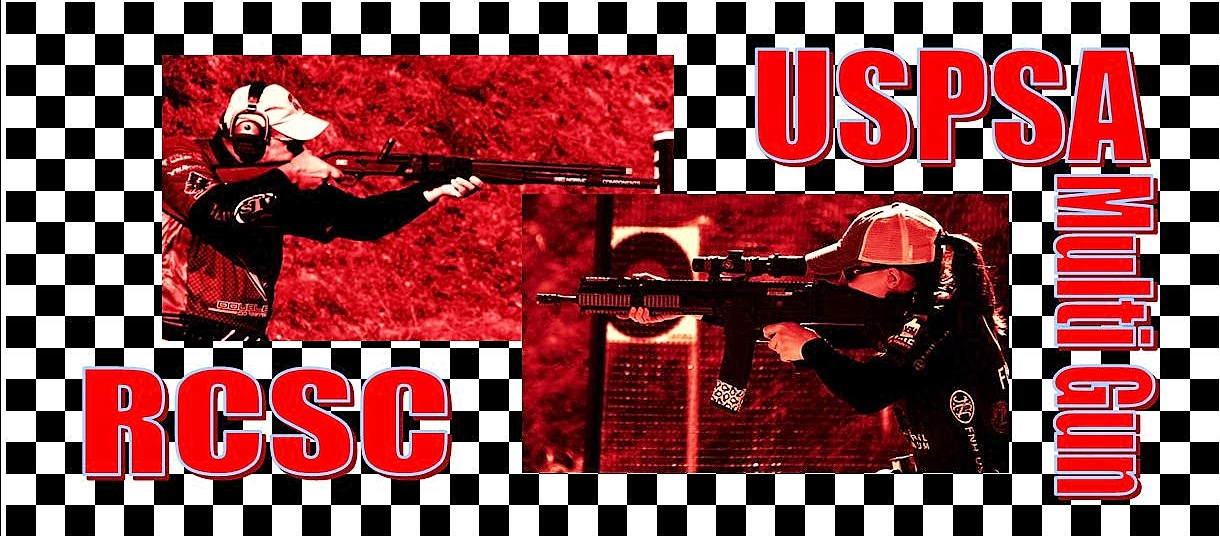 *************************UPDATE, FRI 5/27*****************************
The range hasn't received much of the rain forecasted this week, there is a slight (0.10-0.30%) chance over the weekend  so we're going to GO FOR IT – this 3-Gun match IS A GO rain or shine!! We've received a couple of questions regarding equipment, you WILL need a rifle, shotgun and pistol to compete. Also, we're sorry for the confusion regarding on-line registration, this has been a learning experience for us and we appreciate your patience, it will be walk on registration like our regular matches, open at 9:00 am. Finally, the stages are ready – Feast your eyes on the fun to be had!! See you Sunday!!
RCSC May USPSA Multi-Gun Match Stages 5-29-16
**************************************************************************
Can you feel it?! The countdown has begun, there are just 2 days left until the River City Shooters Club's USPSA Multi-Gun match, THIS MEMORIAL WEEKEND, Sunday May 29!! There will be six stages, appx. round count: 91 pistol, 53 rifle, 51 bird shot + 2 slugs. USPSA Time Plus rules will be followed, we're local to the San Antonio area, and hope to make this a regular feature on our schedule. Please plan to come out and help us make our 1st 3-Gun match successful!! Feel free to share this post with friends and family in other gun forums to help spread the word! All safe shooters welcome, bring a fun and willing spirit and be prepared for a great shooting day!! The match is $35 (cash only), walk on registration will open at 9:00am, Shooters Briefing at 9:45, Match Begins at 10:00.

by