We're extremely grateful to Rick Medina of Chozen1media for the GREAT coverage of the match!!
EASS Video
*************************************************************************************
FINAL: SUNDAY, 7/10/16
RCSC would like to congratulate Robert Powell and Kyle Riojas of Extreme Action Shooting Sports for an awesome first match!! They've received nothing but positive reviews and we couldn't be happier for them. THANK YOU to everyone who helped them out by registering on-line and for and shooting the match. As a test match, the information obtained, from PractiScore idiosyncrasies to evaluating time, was invaluable! The PractiScore beta match score isn't available on Practiscore yet, but it will be very soon. EASS is all about "grace under pressure," and yesterday, no one was faster than Forrest Scott McCord!! Congratulations, Forrest, and all the test match winners – especially the Finalists – when this match goes LIVE with the Money Cup in November those people are taking home CASH prizes, so don't forget to like their page and stay up to the minute on this new and exciting sport as well as match news and registration!!
Unlimited:
1st Forrest McCord
2nd Robert J. Jimenez Jr.
3rd Mike Fiorenza
4th Kyle Riojas
5th Ryan Banks
6th Robert Powell
Irons Major:
1st Russ Gould
2nd Mike Mansilla
3rd Albert Salinas
4th Ben Reynolds
5th Chris Gourley
6th Grady Stieren
*************************************************************************************
UPDATE: SATURDAY, 7/9/16
The EASS stages are up and we're ready for you!! Just a few friendly reminders for tomorrow: match fee $30, if you registered on-line and wish to make changes PLEASE do it early. THIS IS ONLY A TEST MATCH – the semi-finals and finals are simulated, there will not be cash prizes, and although there are two divisions (Irons Major and Unlimited) ANY DIVISION and ANY CALIBER are welcome!! THIS IS A F-U-N MATCH, and the only "hard and fast" rule is F-U-N, in fact, F-U-N is mandatory!!!
8:00 am Walk-on registration open
8:45 am Match briefing
9:00 am GAME ON
See y'all in the morning!!!
*************************************************************************************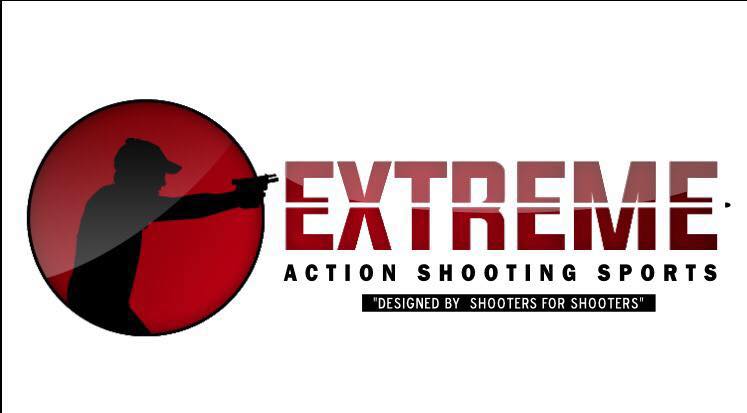 The River City Shooters Club is hosting Extreme Action Shooting Sports in their first ever EASS match on the grounds of the Blackhawk Shooting Complex this weekend. BIG THINGS are happening in San Antonio this Fall and we urge you to get in on the creation of something GREAT!!
EASS is a new sport, with new rules, new targets, and a new mindset – a cash payout!! THIS match is just a fun match to help them get feedback on the game and to test a tiered shoot-off in the new scoring model PractiScore has created just for EASS. The big money match is in November, so stay tuned for that, more info is coming soon!
Don't forget to Like the EASS Facebook group page to get the very latest in EASS news and to participate in conversations with your peers. Go To EASS Facebook Group Page
For EASS game rules go to: EASS Rules
EASS on-line registration IS OPEN, you can access it through the PractiScore link below, HOWEVER, WALK-ONS ARE WELCOME!! Just come early, it will take a few minutes to hand register everyone from scratch and we need to start on time: Register Through PractiScore Here!!
REMINDER: RCSC's REGULARLY SCHEDULED 2ND SUNDAY SCSA MATCH HAS BEEN CANCELLED (THIS WEEKEND ONLY) TO ACCOMMODATE THE EASS TEST MATCH. WE SINCERELY THANK YOU FOR YOUR UNDERSTANDING AND SPORTSMANSHIP, AND LOOK FORWARD TO SEEING ALL THE SCSA FANS IN AUGUST!!
We hope you will consider giving EASS a try this weekend, good luck to everyone shooting!!
River City Shooters Club

by