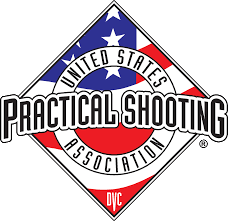 Hello Everyone!! Here are scores from today's USPSA match. The weather probably kept some away, but after a short rain, we ended up with a really nice day. Thanks to those who came out and had fun with us!!
https://practiscore.com/results/new/45597
November: we will have our traditional Steel Challenge match on Sunday, 11/12. We will do at least 6 stages of Steel Challenge classifiers (weather permitting).
December: we will be switching our Steel match to the 1st Saturday. So we will shoot on Saturday, 12/2. This will be our first Hybrid Steel match. We will have 2-3 official Steel Challenge courses along with 2-4 non-official Steel courses. These may require more than one hit on steel. But will still be .22 friendly!! Come and check it out.
December's match will be our last for the year. We will update everyone on our 2018 plans soon. So please be looking out for that!!

by