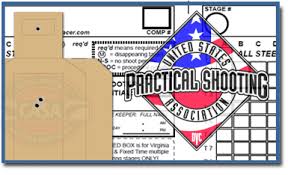 REMINDER: THIS Sunday, 2/26, is our regular 4th Sunday USPSA match. Kyle Riojas is your February Match Director and he has 5 challenging – and FUN – stages plus a classifier planned for you. The round count is appx. 150.
– 9:00 am Registration Opens
– 9:45 am Shooters Mtg/New Shooters Briefing
– 10:00 am Match Begins
– Match Fee $25 – Ladies/Juniors $15 (CASH ONLY)
– Additional Guns $25 (CASH ONLY)
– All Walk-Ons by 10:00 am WELCOME!
Match results are posted to PractiScore immediately following the match, here on the web page under the Scores tab above, and on USPSA shortly after.
The weather is forecasted to be bea-utiful, we hope you'll join us!!
RCSC
Check out the stages:
2017 feb stage 1 KR 2017 feb stage 2 KR 2017 feb stage 3 KR 2017 feb stage 4 KR 2017 feb stage 5 KR